In this guide, we will make you aware of the best rooted apps/magisk Modules in 2023. A decade back or so, many OEMs offered us a restrictive ecosystem to work with. To remove this barrier, even the non-tech enthusiasts were ready to jump into custom development and extract the maximum potential from their devices. However, fast forward to today, and the OEMs seem to now provide more than one could digest.
The likes of Samsung's One UI and Xiaomi's MIUI are just the perfect example of the same. So this begs the all-important question- do we still need to root our devices? Well, rooting an Android device nowadays is only limited to the geeks, because the normal users are already satisfied with what their device has to offer.
On top of that, this process comes with a slew of drawbacks as well, the most concerning among which is the tripping of SafetyNet, which would result in your inability to use banking and payment apps [though this could be rectified]. But once you bypass these roadblocks, there are a plethora of goodies waiting for you on the other side of the fence.
So even if only 5% of the total userbase prefer to root their devices, they are definitely in for a treat, owing to a truckload of nifty modules and tweaks that they could welcome abode on their devices. So without any further ado, let's make you aware of the best rooted apps/Magisk Modules that you could get hold of in 2023.
What are the Best Rooted Apps/Magisk Modules in 2023?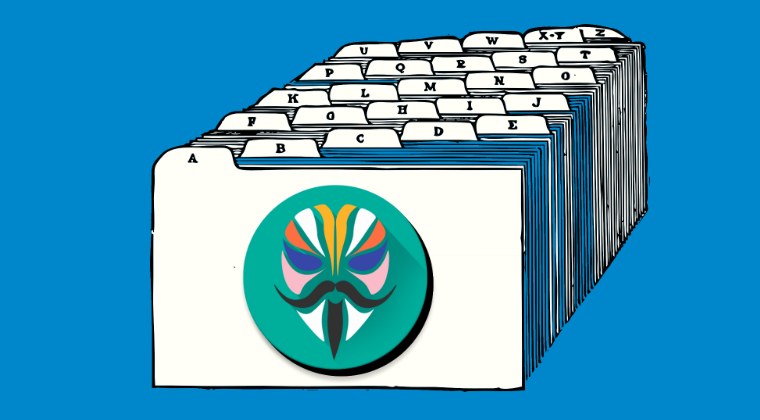 The below list of Best Rooted Apps/Magisk Modules for 2023 is curated in alphabetical order and is updated at regular intervals.
Adaway/AdGuard
While ads are the major source of revenue for publishers and many developers, however, they seem to have now crossed the limits and have become way too much intrusive in nature. Fortunately, both the Adaway and AdGuard apps could take of them with ease. [NOTE: There also exists a non-rooted method of getting this job done which involves using a Private DNS]. [Check out AdAway, select Root-based ad blocking instead of VPN-based].
Advanced Charging Controller
When it comes to having complete control over how your device charges, then there could be no better app than ACC. From limiting the Charging Current If Your Battery is Old and/or Tends to Discharge Too Fast to Overriding Battery mAh Capacity and even creating Custom Max Charging Voltage And Current Limits, it has all of this under its control. However, always exercise caution before tweaking these values. [Check out Advanced Charging Controller].
AOSP Mods
While Pixel devices have been known to provide the cleanest OS experience, however, for that, it seem to have cut a few unnecessary corners as well. There are a plethora of missing functionalities that other OEMs have on their OS skins as basic features.
For instance, the inability to remove the navigation pill at the bottom, the inability to switch the positioning of the 3-button navigation, the fact that you will have to hit the enter key after typing in the correct PIN [update: no longer required after Android 14 update], and the list goes on.
This is where the AOSP Mods come in handy. Not only does it effectively address all these issues, but it also brings with it a plethora of customization options, from icon shapes to themes and even QS header images. So if you own a Pixel or a device that offers a barebone experience, then this app deserves your attention. [Check out AOSP Mods]
Bring Back WiFi and Mobile Data Toggle
Well, this is one module that doesn't need instruction of any sort. Beginning with Android 12, for reasons best known to Google, they decided to remove the ability to enable/disable WiFi and carrier data via a single tap.
Doing that gesture now will bring up a small menu from wherein you have to select the desired network. This is an unnecessarily long process which was uncalled for. Fortunately, this app reverts the changes to how it was in Android 11. [Check out: Bring Back the WiFi toggle in Quick Settings on Android 12/13/14].
Call Recorder by Skylex/Google Dialer Mod
Some OEMs decide to ship their device with the call recording functionality disabled. However, you could easily enable it via this app. If this app doesn't work for you, then you could also try out the Google Dialer Mod [just make sure it is legal to do so in your region]. [Check out: Enable Call Recording on any Android 12/13/14 Device].
Classic Power Menu
One of the biggest talking points of Android 11 was the introduction of the new Power menu. For the unaware, you can easily manage all your smart home devices directly from that menu. And that's not it. It also gave you the option to add payment cards and you could directly make payments from the power menu itself. However, good things don't last long in Google's book.
So with the Android 12 update, all these features were removed. But thanks to the Classic Power menu, you could now easily bring them back. And the icing on the cake? You could even add Advanced Reboot options such as Reboot to Recovery and Fastboot Modes. [Check out: Bring Back the Android 11 Power menu on Android 12/13/14 [Video]]
LSPosed Framework
Back in the day, XPosed Framework was our go-to choice for any and every module. For the unaware, this used to house all the types of mods from various sources, all under one roof. You could easily install, uninstall, and manage the mods right from the Framework itself.
However, at one stage, the project seemed to be dying a slow death but has since been brought back to life and in quite some style. Moreover, with Magisk no longer having the Modules repository, LSPosed has become the go-to choice for the masses. [Check out: Install Xposed Framework/LSPosed on Android [Video]] [Also Read: Fox Magisk Module Manager: Download/Install/Uninstall Mods].
Swift Backup
If you are among those set of users who try out custom ROMs or format data via TWRP regularly, then it might have been a tough few years ever since the demise of the Titanium Backup. Well, there's now a relatively new player in town who might be able to fill this void.
Apart from the usual messages and call logs, you could now also back up special app data like granted permissions, battery optimization settings, Magisk Hide state of the app, and WiFi network configurations, among others. While comparing it with the OG Titanium backup might be a tad bit harsh at this point in time, but at least we have an alternative in hand. [Check out: Backup and Restore App Data after Factory Reset via Swift Backup].
Universal SafetyNet Fix
Perhaps the most important module in this list, it allows you to pass the SafetyNet on your rooted Android device. Until and unless you pass this test, you won't be able to use banking and payment apps, watch DRM-protected content like Netflix and Hulu in Full HD and even the likes of Pokemon Go and Uber app might not function. [Check out: Pass SafetyNet on Rooted Android 12/13/14 [Video]].
Viper4Android
The audio quality of your Android device just about does its job. However, if you are looking to further enhance the quality of the audio, then you shouldn't look any further than the best audio mod available for Android. it comes with built-in support for sound drivers to fine-tune the audio experience for the connected devices, including the likes of Headphones, Speakers, and Bluetooth Audio devices.
While setting it up has become a tad bit complicated with each new OS upgrade, however, our detailed guide should help you get this task done with ease. [Check out: How to Install Viper4Android on Android 12/13/14 [Video]]
So these were some of the best rooted apps/Magisk Modules for your Android device in 2023. We will be further updating this guide with more apps and modules as and when we get hold of the same. In the meantime, if you know of any mod that is missing from this list, then do let us know in the comments section below.
---
About Chief Editor