In this guide, we will show you the steps to unbrick your OnePlus 11 using Oppo Flash Tool/MSM Download Tool. This OEM started its journey as being the tech enthusiast's go-to choice [well it even initially came with a custom ROM as its stock firmware!]. While everything was working well and good till the 9th series but since then it got in the hands of Oppo and things took a turn for the worse, both for the general users [due to the bloated ColorOS] and the geeks [due to the unavailability of the MSM Tool].
So from the 10th series onwards, you could either go to the official service center or give access to your device to some random users on Telegram who would sue TeamViewer to get the job done. While the second approach was way more risky, however, this was our only way of capturing the handshake and data exchange process on the official Oppo servers [because those Telegram 'experts' always left a loophole or two in the process].
Finally, a few developers managed to grab hold of the loophole [do read the entire story at the end of this guide to know more on this topic] and thanks to this, we now have a working Oppo Flash Tool/MSM Download Tool for our beloved OnePlus 11 that could be used to unbrick our device. So without any further ado, let's get started.
How to Unbrick OnePlus 11 using Oppo Flash Tool/MSM Download Tool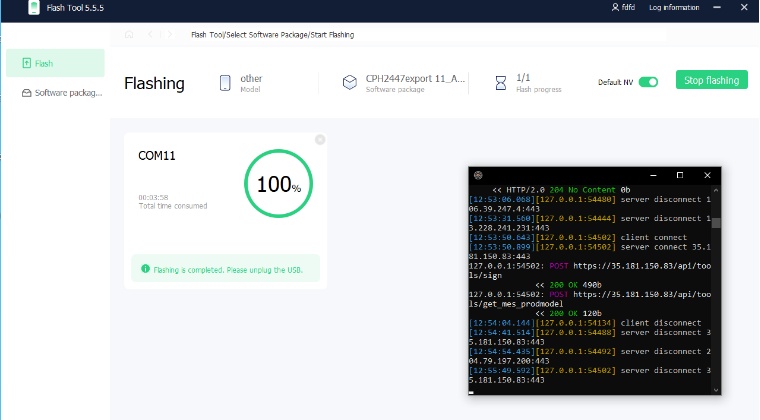 The process is no longer just a one-click approach [as it used to be earlier] and the instructions given by the developers require a Linux/Mac platform as well [apart from Windows]. However, we wouldn't be using that method. Instead, we will be carrying out the entire task on Windows itself just to make the process a little bit less complicated for you all.
With that said, unbricking your OnePlus 11 via MSM Download Tool will wipe off all the data from your device, so take a backup if possible. Droidwin and its members wouldn't be held responsible in case of a thermonuclear war, your alarm doesn't wake you up, or if anything happens to your device and data by performing the below steps.
STEP 1: Disable Driver Signature Enforcement
First off, you'll have to disable the Driver Signature Enforcement on your PC so that Windows doesn't conflict with the EDL Drivers [Qualcomm HS USB Drivers]. So refer to our detailed guide on How to Disable Driver Signature Verification on Windows 10/11.
STEP 2: Install Qualcomm USB Drivers
Next up, you will have to download and install the Qualcomm USB Drivers. This is needed so that your PC (and the MSM Tool) is able to identify the connected device in EDL Mode. So refer to our guide on Qualcomm HS-USB QDLoader 9008 Drivers: Download & Install.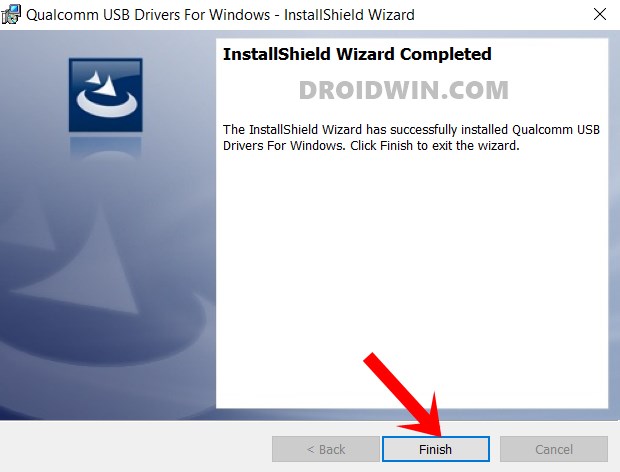 STEP 3: Download OnePlus 11 MSM Download Tool/Oppo Flash Tool
Now grab hold of the Oppo Flash Tool/MSM Download Tool for your OnePlus 11 from below:
Download MSM Download/Oppo Flash Tool [Video]
STEP 4: Download OnePlus 11 EDL Firmware
Next up, download the EDL Firmware for your OnePlus 11 from below:
OnePlus 11 EDL Firmware
STEP 5: Install MITM Proxy and Proxifier
First off, download and extract this entire software package.

Then launch the Proxifier setup and install it. [Once done, minimize it].

Now launch MITMProxy setup and install it [uncheck launch mitmproxy now].


Then go to the Qualcomm Driver Package and launch the Install file.

You might get a couple of prompts from Google and Vivo, make sure to hit Install.
STEP 6: Add Proxy Server and Rules
Launch Proxifier and go to Profiles > Proxy Server and click Add.

Type in 127.0.0.1 under Address, 8080 under Port, and select HTTPS Protocol.

Now click OK > YES > OK > OK in the prompts that appear.

Then go to Profile > Proxification Rule > change Default Action to Direct and click Add.


Now give it a name, click Browse under Applications, and go to the OPlusFlashTool folder.
Then select the DownloadTool.exe file and hit Open.
Now select Proxy HTTPS 127.0.0.1 under Action and click OK.

STEP 7: Setup Oppo Flash Tool
Go to oppo_edl_crack and launch the batch file. This will automatically launch mitmproxy.



Now launch the Oppo Flash Tool [use the same exe that you have added to Proxification Rule].

Change server to EU/India and type in random stuff under username, password, and verification code.

Now click on Software Package from the left and select the downloaded EDL firmware. Finally, click Flash.

STEP 8: Boot OnePlus 11 to EDL and Start Flash
Make sure that your device is completely powered off.
Then connect one end of the USB cable to your PC but keep the other end unplugged.
Now press and hold the Volume Up and Volume Down keys.
While holding both these keys, connect the other end of the USB cable to your device.
Your device will now be detected by the tool and the flashing will start. You may now release the keys.

Once the flashing is complete, your device will automatically boot to the OS.

That's it. These were the steps to unbrick your OnePlus 11 using MSM Download Tool. If you have any queries concerning the aforementioned steps, do let us know in the comments. We will get back to you with a solution at the earliest. [Credits: XDA Member softhive and Senior Members xuanhoang1811 and DekeFake]. The older story [when MSM/Oppo Tool was still being tested] is preserved below.
---
MSM Tool for OnePlus 11 might be within our reach [June 2023]
The MSM Download Tool for the OnePlus 11 is now within our reach, closer than ever before! If you ever owned a OnePlus device and stepped into custom development, then you would already be aware of this tool. But for the newcomers, if your OnePlus device comes with a Qualcomm chipset and it gets bricked, then it will be booted to EDL Mode. From there onwards, you just need to flash the OPS/EDL firmware via MSM Tool, and your device will be up and running!
Unfortunately ever since OnePlus got under the radar of Oppo, OxygenOS wasn't the only thing to get ruined, MSM Tool was another affected party. Oppo had since put a restriction that only authorized service center employees could now repair your device. The logic behind this move was simple- screw the tech enthusiast and fill in their pockets as much as possible.
So the OnePlus 9 series was the last device that had a user-accessible MSM Tool and hence the last series to have active support for custom ROM. From the 10 series onwards, it all went downhill, for the general users and developers alike. But all this might soon change, and for good [well, at least for the tech community].
OnePlus 11 MSM Download Tool might finally have been hacked!
An XDA user who goes by the name oppo_edl_hacker has claimed to finally hack the MSM Download Tool for the OnePlus 11! As a result of this, you would be able to unbrick your OnePlus 11 by flashing the EDL/OPS firmware using the MSM Download Tool which has now been renamed and revamped to Flash Tool. With that said, here are some of the noteworthy features of this tool:
Features of MSM Download Tool for OnePlus 11
You could log in to the OnePlus 11 MSM Download Tool using any credentials. There's no need to get hold of an account of an authorized service center employee.
You could easily flash the EDL firmware onto your OnePlus 11 and unbrick it using this tool.
Moroever, according to the developer, the vulnerability that he has found will not be able to be patched in the current version of this tool. While Oppo might release an updated build and patch the loophole in that newer version, but the current hacked version will be up and running for life!
However, all good things come at a cost, and the same is the case with this tool as well, though the cost is not monetary but in the form of caveats. So without moving any further ahead, let's first check them out.
Initial Limitations of this Tool
The developer has decided to currently keep this tool closed source. While this might raise a few eyebrows, but his justification makes complete sense. According to him, if he needs up making the tool open source and publishes the source code, then it will get into the hands of Oppo who will patch this vulnerability in a matter of days.
Still, there will be few users who have their fair share of queries. In this regard, the developer has informed that he is ready to share the tool with an "experienced and recognized developer working on OnePlus 10 or 11 devices". Not only will this encourage the development community to start developing custom ROMs for these devices, but they could further put the stamp of authority on whether this tool is safe to use or not. So if you are one of those developers, then just reach out to him here.
The developer has also said that he will not release the Flash Tool. That's not an issue as the tool is already available for the public on the internet. It's just the login credentials that was the major roadblock that seems to have been addressed by him.
How this Hack was Possible?
While the right answer to this all-important question lies in the hands of developers, but we believe that this time around, Oppo has lowered the security level of the OnePlus 11 compared to the OnePlus 10 series. While many devs are tagging it as a mistake of magnitude proportion on the Oppo's end, but there could be more to what meets te eye.
Owing to continuous backlash from the tech enthusiast, maybe they decided to rollback on their decision and took the first step in the right direction to make the tool available for the development community. Well, it's all ifs and buts as of now, but what ultimately matters is the fact that we might finally have the MSM Download Tool for our OnePlus 11 sooner than later.
OnePlus: The Tech Enthusiast's Favorite Toy Once Again?
Saving the best for the last, the dev has said that he might release the tool for the public if the LineageOS builds are up and running for the OnePlus 11. So all in all, it's the closest we have come to the MSM Download Tool for the OnePlus 11 and the initial progress definitely looks promising. We will be continuously updating this post as and when we hear more from the developer of this tool or other recognized developers of the custom ROM community. So stay tuned!
Read Next: Leaked EDL Flash Tool For OnePlus, Realme, Oppo Is Here!
About Chief Editor