In this guide, we will show you the steps to disable 5G NR in Galaxy S23 Ultra. This new radio access technology provides ultra-fast internet, low latency, higher radio frequency, and improved reliability with speed lying in the range of 10-30Gbps. While it's still in the early stage, but many flagships have already adopted the same. And the latest offering rom Samsung is no different either.
However, at the same time, it tends to result in maximum battery drainage as well. As a result of this, many users prefer to switch over to the normal 5G instead of its NR counterpart. If you are also on the lookout for the same, then this guide will show you a nifty method to disable 5G NR on your Galaxy S23 Ultra. So without further ado, let's get started.
How to Disable 5G NR in Galaxy S23 Ultra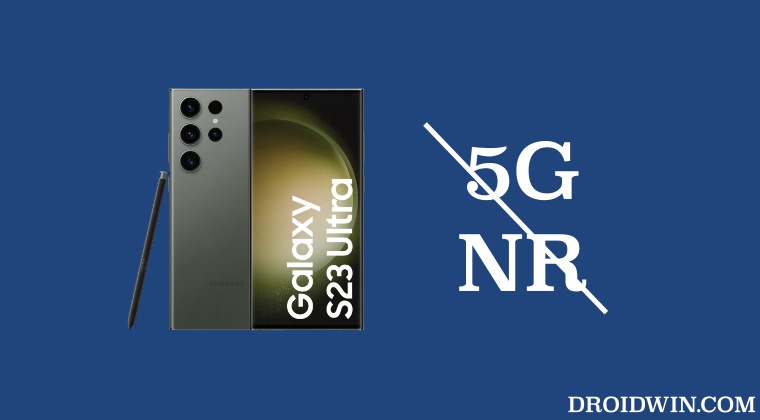 Bring up the dialer on your device and type in the below code:

*#2263#

Then go to NR 5g Band Preference and select NR NSA only.
Finally, tap on Apply Configuration for the changes to be saved.
Make sure not to

clear all bands. LTE bands must be enabled for NSA 5g.

In other words,

NSA and LTE bands must be selected.
That's it. These were the steps to disable 5G NR in Galaxy S23 Ultra. If you have any queries concerning the aforementioned steps, do let us know in the comments. We will get back to you with a solution at the earliest.
---
About Chief Editor