In this guide, we will be discussing some potential workarounds that might help you fix the Fortnite Epic Games Launcher Login Error AS-3. When it comes to the battle royale genre, then there's hardly an iota of doubt that the offering from Epic is the best in this domain. As far as accessing the game is concerned, you can directly launch it from the Epic Games Launcher itself. However, that is proving to be easier said than done for many.
Numerous Fortnite users have voiced their concern that whenever they try to sign in to the game via the Epic Games Launcher, they are first greeted with the "Please wait while we update." message before Login Error AS-3 ultimately shows up. If you are also facing a similar issue, then this guide will make you aware of a couple of nifty workarounds that should help you rectify this issue. So without further ado, let's check them out.
Fortnite Epic Games Launcher Login Error AS-3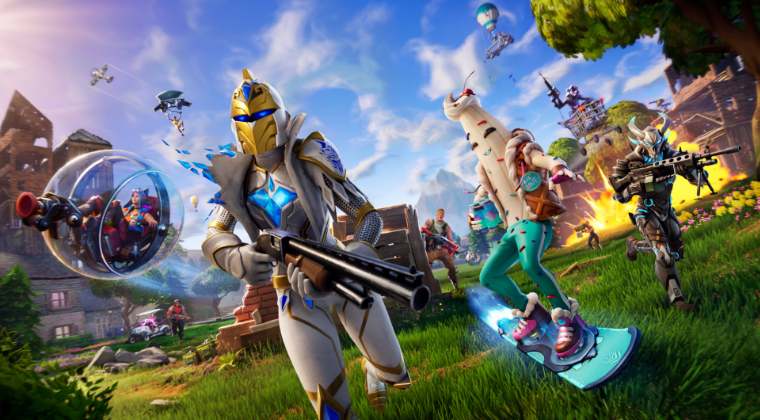 If you have any queries concerning the aforementioned steps, do let us know in the comments. We will get back to you with a solution at the earliest.
FIX 1: Try the Official Workaround
According to Fortnite Support Staff, you should start by carrying out the network refresh, for which you could restart your router or temporarily connect to a mobile hotspot and then switch back to your router. So carry out these network tweaks and check if they fix the Fortnite Epic Games Launcher Login Error AS-3.
FIX 2: Use a VPN
Some users were also able to rectify this issue by using a Virtual Private Network and using a different location to sign in to your account. So give this workaround a try and check out the results.
FIX 3: Reinstall Epic Game Launcher
If none of the aforementioned workarounds worked out, then you could consider uninstalling and then reinstalling the launcher from scratch. So try it out and check if it works in your favor or not.
That's it. These were the three different tweaks that might help you fix the Fortnite Epic Games Launcher Login Error AS-3. As far as the official stance on this matter is concerned, the developers are aware of this issue, but they haven't given out any ETA for the rollout of a fix. As and when that happens, we will update this guide accordingly. In the meantime, the aforementioned workarounds are your best bet.
---
About Chief Editor