When it comes to foldable devices, then there are already quite a few noteworthy players in the town. However, despite that, numerous users were waiting for the offering from the Silicon Valley giant. Well, when you are getting a clean, stock usage experience with the fastest OS updates and a more than decent camera, then there's not much left to ask. If we talk about the latter one, then it beholds a triple rear camera and a single selfie camera.
However, the outer camera seems to be behaving in a rather weird manner. Numerous users have voiced their concern that the images taken via their Pixel Fold are tuning out to be upside down or sideways. According to the affected users, they have already exchanged their Fold a couple of times, and each of them is exhibiting the same behavior, so it seems to be by design rather than a software issue.
Moreover, some users have reported the exact same issue with their Pixel 6 and 7 series as well, so it doesn't seem to be related to the foldable only. So this begs the all-important question- how to fix this Pixel foldable behavior wherein its photos are turning out to be upside down or sideways? Let's find out.
Fix Pixel Fold Images turning out upside down or sideways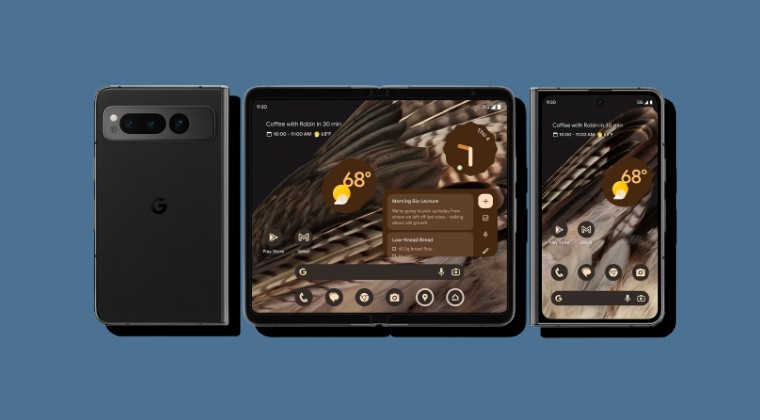 Your best bet is to simply edit the photos and rotate them to their correct position. There's no fix as such that would make the photo stand out in the correct posture before it is taken. As far as editing the photo is concerned, well, you could easily do so via the Google Photos' [which comes preinstalled] Edit > Crop option.
On the other hand, advanced users could use a Photo EXIF editor app and change the orientation values in the metadata. If you wish to carry out these tweaks on your PC, then Irfanview could prove to be handy. So on that note, we round off this guide. As far as the official stance on this matter is concerned, the developers are yet to acknowledge this issue, let alone give out any ETA for the rollout of a fix. As and when any of these two things happen, we will update this guide.
---
About Chief Editor