In this guide, we will show you various methods to fix the Vivo X80 Pro Date Format 'T1' issue after the Android 13 update. As of late, this OEM has been churning out some impressive devices. Although it might not be in the limelight due to its regional restrictions, it takes nothing away from the fact that its offering is definitely quite power-packed, with its flagships already being blessed with the thirteenth iteration of the OS.
However, the update hasn't gone down too well with a few devices. Numerous users have voiced their concern that they are facing a unique date format issue on their Vivo X80 Pro after installing the Android 13 update. Instead of the correct date format, their lock screen now additionally displays "T1", such as 08:00 T1, Sunday.
Now, what this T element stands for is anyone's guess, but hat doesn't require any guesses is the fact that this issue is definitely quite infuriating to the affected users. With that said, there does exist a couple of nifty workarounds that might help you rectify this issue. So without further ado, let's check them out.
Fix Vivo X80 Pro Date Format 'T1' issue after Android 13 Update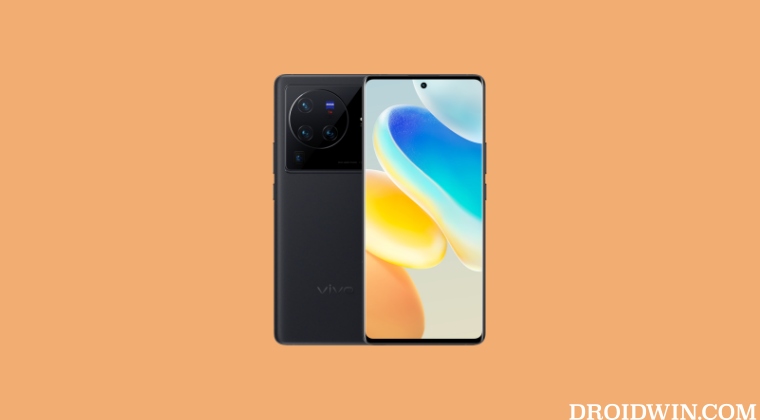 It is recommended that you try out each of the below-mentioned workarounds and then see which one spells out success. So with that in mind, let's get started.
FIX 1: Boot to Safe Mode
In some instances, a third-party app or service might conflict with the proper functioning of the system app. So in such cases, you should consider booting your device to Safe Mode. Doing so will disable all third-party apps and if the issue gets rectified in this environment, then the culprit was indeed a third-party app.
So reboot your device back to normal mode and then uninstall all the newly installed apps after which the issue first came to light. The last uninstalled app after which the issue no longer appears is your culprit and you should maintain a safe distance from it, at least for the time being.
FIX 2: Delete Calendar/Clock Data
You might also get bugged by this issue if the clock or calendar's app data gets corrupted. In such instances, you should delete their app data and let the system re-create a fresh instance from scratch. Do so and check if it fixes the Vivo X80 Pro Date Format 'T1' issue after the Android 13 update.
FIX 3: Reset Device
It goes along the recommended lines that you should reset your device after performing any major OS upgrade. Since currently we are in a similar situation as well, therefore, a reset might indeed spell out success for you. But do keep in mind that this process will wipe off all the data, so take a complete device backup beforehand.
That's it.  These were the various methods to fix the Vivo X80 Pro Date Format 'T1' issue after the Android 13 update. As far as the official stance on this matter is concerned, the developers are yet to acknowledge this issue, let alone give out any ETA for the rollout of a fix. As and when any of these two things happen, we will update this guide accordingly. In the meantime, the aforementioned workarounds are your best bet.
---
About Chief Editor