One major reason why users flock towards the offering from the Silicon Valley giant is due to the fact that they will be among the first in line to get blessed with the latest OS builds. However, for the past couple of months, they might have been left disappointed. And just as we thought things were going back to normalcy, Google has done this yet again- the March 2023 Update for Pixel 6A/6/Pro has been delayed!
March 2023 Update for Pixel 6A/6/Pro is nowhere to be found!
While the updates are usually rolled out within the first few days of the month, however, in March, things were about to change slightly. This is because this time around, we aren't just getting the monthly security patches, but it's the time for the Pixel Feature Drop as well. For the unaware, these Drops bring in a few additional goodies with themselves.
This time around, we are about to be blessed with Faster Night Sight, Fall Detection [Pixel Watch], expansion of Direct My Call and Magic Eraser features across other devices and a slew of other tweaks. So it was along the expected lines that the update would be delayed and that was indeed the case as the update rolled out on 14th March. But even after two full weeks, the update hasn't been released for all Pixel devices.
There's no March OTA or Factory Image either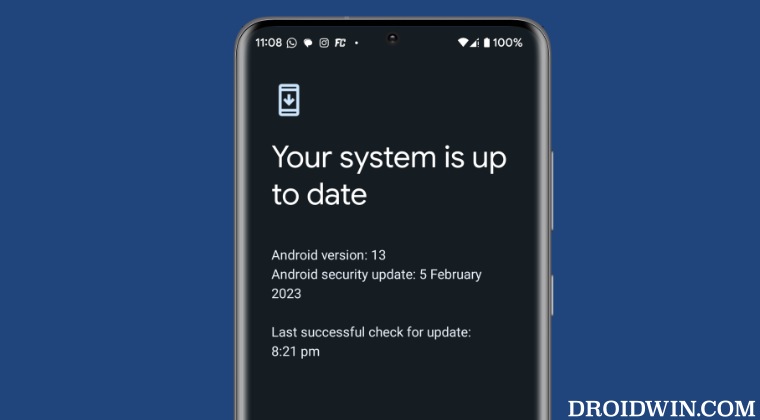 Pixel 6A/6/6Pro has currently been left out from the March 2023 update, even though its older siblings [Pixel 4 and 5 series] are already enjoying the new goodies. Moroever, Google has also not released any factory images or OTA images for March 2023 for Pixel 6A/6/Pro so there's no option to update via sideload or using the Android Flash Tool [if the bootloader is unlocked].
ETA for the March 2023 update for Pixel 6A/6/Pro?
So is there any ETA for the rollout of the update? Well, Google hasn't explicitly mentioned any timeline apart from the generic statement that "The rollout will continue over the next few weeks in phases depending on carrier and device".
With that said, a Redditor has been quoted as saying that he got in touch with Google support staff and they have informed him that the update will be rolled out on March 20, 2023 for Pixel 6A/6/Pro. So all we could do is wait and be on the optimistic side that this time around, Google does end up releasing the update on this speculative date.
---
About Chief Editor