In this guide, we will make you aware of a potential workaround that shall help you fix the issue of Hulu app audio not working on your iPad. This subscription streaming service giant beholds quite a nifty catalog of contents, spread across various genres. It offers a plethora of films and TV series from the likes of ABC and NBC networks and also has some of its own in-house productions.
Moreover, it has made its presence felt across various devices, including the ones from the Cupertino giants. However, as of now, it seems to be having a tough time with the said devices. Various iPad users have voiced their concern that there is no audio in any of the contents that they are trying to stream via the Hulu app. This issue first came to light after the 15.4 update and is still persisting after 15.4.1.
The app is working well and good across all the other devices and even all the other streaming apps are working as expected on the iPad. So the audio not working bug is only with the Hulu app on iPad. With that said, there does exist a workaround that seems to have spelled success for a few users. So without further ado, let's check it out.
How to Fix Hulu App Audio Not Working on iPad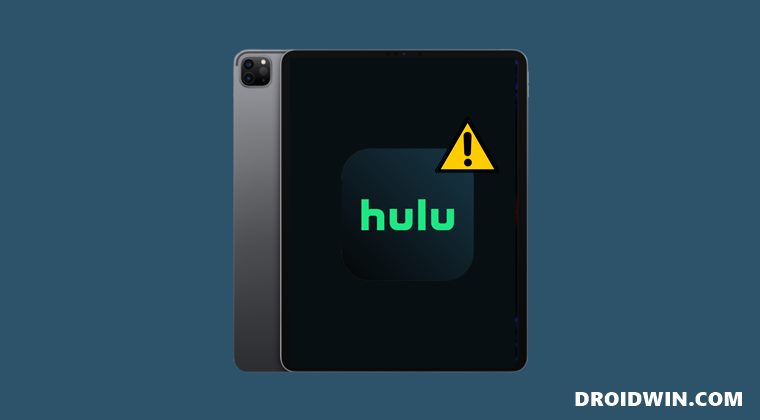 As far as the rectification of this issue is concerned, you will have to first cast Hulu to another device and then switch back to your iPad. Do so and the audio will be back on your iPad. On the flip side though, you will have to carry out this tweak every time before launching Hulu on your iPad.
While in no way this is the most viable or feasible approach, but as of now, this is the only method through which you could fix the Hulu no audio issues on your iPad. As far as the official stance on this matter is concerned, the developers are aware of this issue, but they haven't given out any ETA for the rollout of a fix. As and when that happens, we will update this guide accordingly. In the meantime, the aforementioned workaround is your best bet.
---
About Chief Editor