In this guide, we will show you the steps to fix the Failed to load/authenticate boot image error. Stepping into the custom development does unlock the pathways for a plethora of customizations, but the journey isn't free from its fair share of roadblocks either. You might stumble upon quite a few issues in this long journey, mostly while flashing a custom binary or gaining administrative access via Magisk.

For instance, many users have inquired about the Failed to load/authenticate boot image error which usually happens when they are trying to flash the TWRP Recovery or flash the patched boot.img for rooting purposes [it's among the very few instances in Android when two different issues spell out the same error message]. If you are also getting bugged by this error, then this guide will make you aware of numerous methods to rectify this issue. Follow along.
Fix Failed to load/authenticate boot image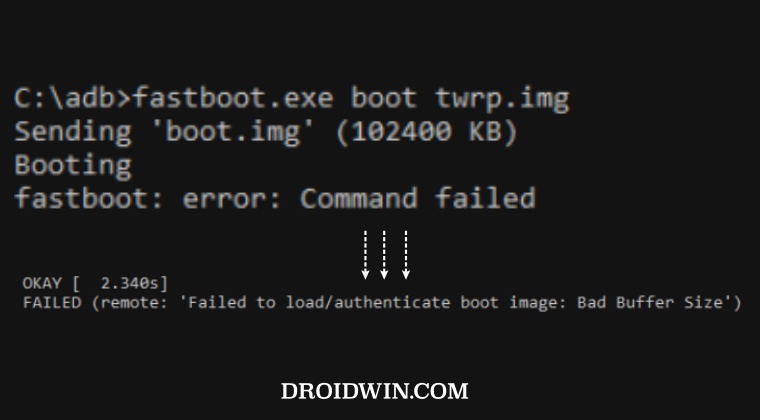 Please take a backup of all the data on your device, just to be on the safer side. Droidwin and its members wouldn't be held responsible in case of a thermonuclear war, your alarm doesn't wake you up, or if anything happens to your device and data by performing the below steps.
Fix for TWRP Users
While it is always recommended to boot the TWRP rather than directly flashing it, however, there are a few TWRP/devices that don't support temporary boot. So if you use the fastboot boot twrp.img, you'll get the Failed to load/authenticate boot image error message. In such cases, your only way out is to directly flash the TWRP file via fastboot flash recovery twrp.img and then check out the results.

Fix for Magisk Users
If you are getting this error message when trying to flash the patched boot.img, then the culprit might infact be the boot.img file itself. So to fix this issue, you just need to flash the stock boot.img. So download the stock firmware for your device [the same version which is currently installed, you could verify the same from the Build Number].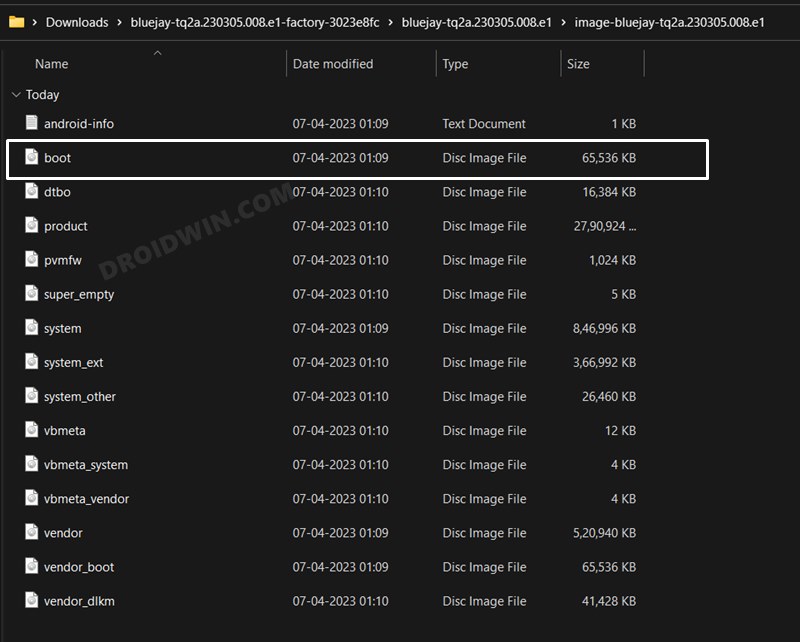 Then boot your device to Fastboot Mode and execute the fastboot flash boot boot.img to flash the stock boot file. This should fix the underlying issue. Once that is done, you could now refer to our guide to root your device via Magisk.
That's it. These were the two different methods to fix the Failed to load/authenticate boot image error. If you have any queries concerning the aforementioned steps, do let us know in the comments. We will get back to you with a solution at the earliest.
---
About Chief Editor