In this guide, we will show you various methods to fix the excessive battery drain issue on AirPods Pro 2 Case. The second-generational wireless headphones from the Cupertino giant behold a slew of intriguing features including Touch Controls and Spatial Audio. Moroever, some existing features like Active Noise Cancellation and Adaptive Transparency have also undergone a major improvement.
Likewise, they also get blessed with updates at regular intervals. However, the latest update seems to have done more harm than good. Numerous users have voiced their concern that after installing the 5B58 update, they are witnessing excessive battery drain issues on their AirPods Pro 2 Case. If you are also getting bugged by this issue, then this guide will help you out. Follow along for the fix.
Fix Excessive Battery Drain on AirPods Pro 2 Case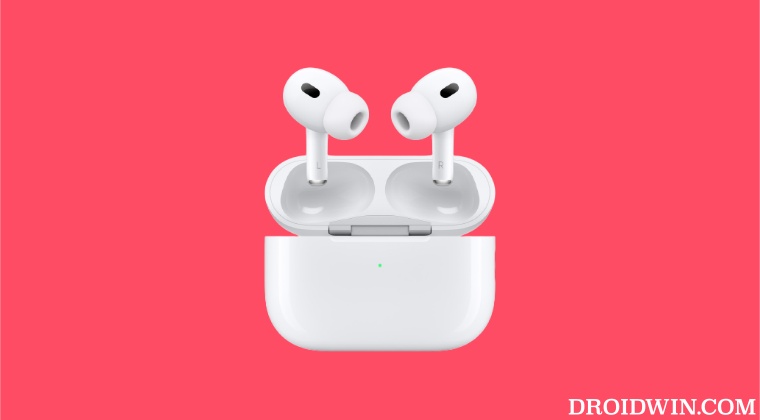 As of now, the only workaround that seems to be spelling out success for many users involves turning off the "Find My" feature. So do give it a try using the below-listed instructions and then check out the results:
Put the AirPods in the case and head over to iCloud.com.
Then go to Find Devices > All Devices and select your AirPods.
Finally, click on Remove from Account.
That's it. The Find My feature has been turned off for your wireless headphones and this should help you fix the excessive battery drain issue on AirPods Pro 2 Case. As far as the official stance on this matter is concerned, the developers are aware of this issue, but they haven't given out any ETA for the rollout of a fix. As and when that happens, we will update this guide accordingly. In the meantime, the aforementioned workaround is your best bet.
---
About Chief Editor